Lateral Arts CMS (Content Management System)
After many years experience developing bespoke content management and e-commerce systems, we have produced a generic, extendible CMS.
The key features are:
Implemented on the LAMP (Linux/Apache/MySQL/PHP) platform
We can offer hosting on our own dedicated servers
Completely flexible look and feel allowing designers complete design freedom
Templating system integrated with powerful database-backed CMS enabling easy addition of custom PHP code
SEO friendly URLS - dynamically generated
Automatically generated, customizable customer-facing administration system
Visitor tracking and user registration
Additional modules for functionality such as form-to-email, email-marketing and e-commerce
Please try out our demonstration site.
You can also try the customer administration system.
The email address is admin@larts.co.uk, password is admin.
More Information
For information on the CMS please contact us.

Sites using the CMS
Notes
The administration site uses the
HTML editor
Sample screenshots:


Front page of demo site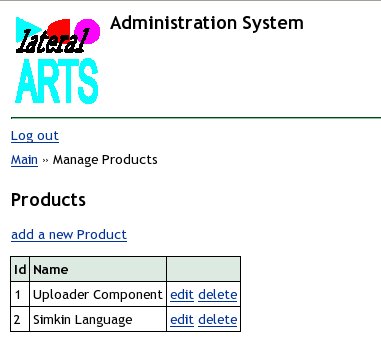 Customer administration: list of products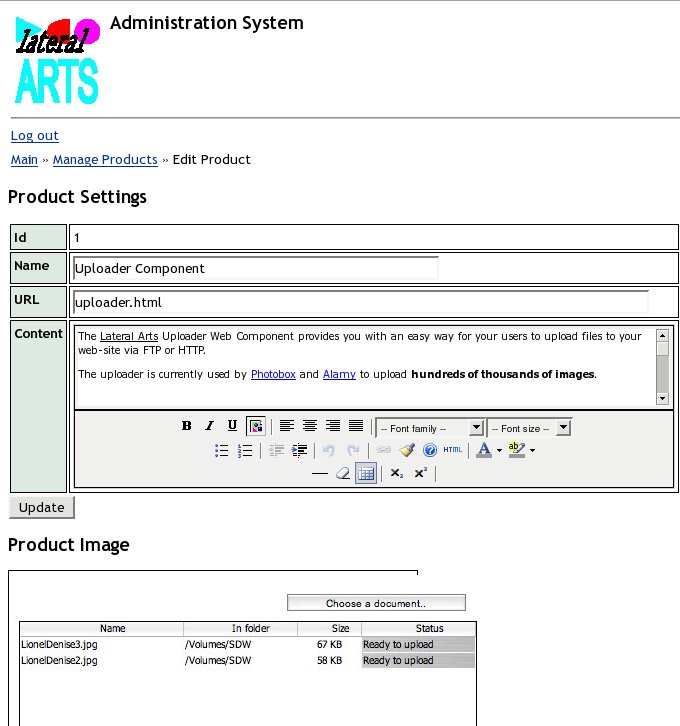 Customer administration: editing a product - HTML editor and picture uploader