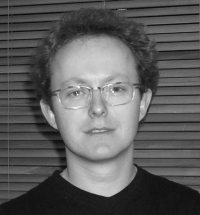 Simon Whiteside

Email: sdw [at] larts.co.uk
Skype: swhiteside
Second Life: Simon Hagoromo
Blog
Personal Site


I've worked as a professional software developer and team leader for over 15 years on many important projects.

I run my own company Lateral Arts Limited which offers technical programming services as well as products.

I'm also interested in art, and there is an on-line art gallery at my company's website.

I work in a very flexible way and welcome contact from clients and collaborators. Please feel free to contact me through this form.

You can find a portfolio of projects I've worked on recently, here.

You can see a full cv here.

I've worked on a number of interesting projects, including:

To see a full client list, please visit the Lateral Arts clients page.

I have a particular interest in Language Technology. I have written several languages and development environments (IDE's) including the popular language Simkin.